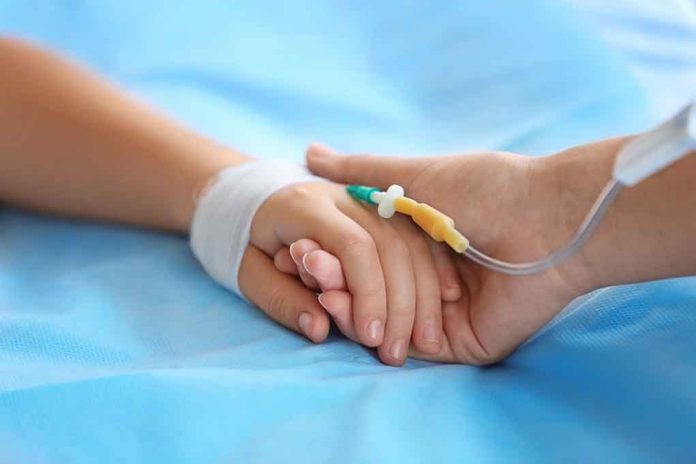 (IntegrityPress.org) – The US Department of Health and Human Services has confirmed that an unaccompanied migrant child has died in a shelter in Florida, amid a surge of people trying to cross the border from Mexico into the US. This occurred as Title 42, a border regulation from the pandemic era that permitted the US to deport individuals without first obtaining an asylum hearing, expired on Friday, May 12, 2023. Hundreds of thousands of people have been arriving at the US border the past week of 5/12, which has overwhelmed border cities and towns like El Paso and Brownsville, Texas. It was initially unclear whether the child died within the past week or where they were from.
The expiration of this policy has proven to be a chaotic mess, with some GOP governors bussing migrants to the east and northeast – and now, this death. Unaccompanied minors were exempt from this provision, though- so it is a mystery to how the child died in the first place. The policy had been challenged in court by Republican-led states who sought to keep it in place and the case reached the nation's highest court, but was deemed moot after the Biden administration announced the end of the pandemic health emergency on May 11th, even though there was no safety net in place for what would happen after Title 42s expiration.
Honduran Secretary of Foreign Affairs, Enrique Reina, then confirmed that a 17-year-old unaccompanied migrant, Ángel Eduardo Maradiaga Espinoza, died in US custody. Espinoza was staying in an Office of Refugee Resettlement shelter in Safety Harbor, Florida. Reina has called for an exhaustive investigation into the case and for those responsible to face the full weight of the law. To find answers, he also stressed the significance of cooperating on the bilateral migration agenda with an emphasis on unaccompanied children. According to US data, in 2022, the Office of Refugee Resettlement cared for over 125k unaccompanied children, whose number significantly increased during and since the pandemic.
Copyright 2023, IntegrityPress.org