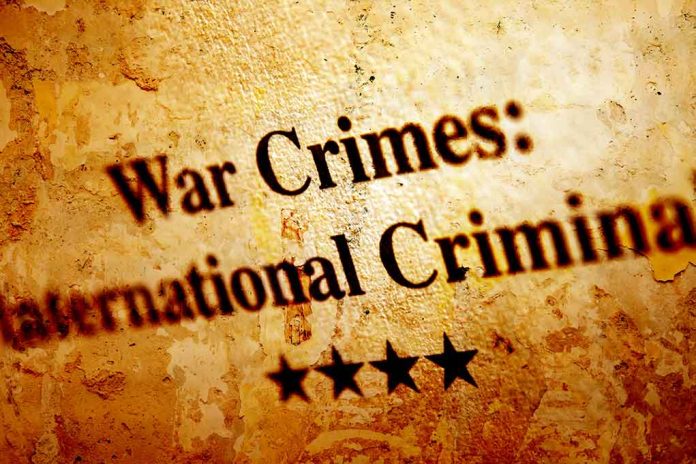 (IntegrityPress.org) – The United States has expressed its support for the creation of a special tribunal to prosecute the crime of aggression, marking a significant step towards holding top Kremlin officials accountable for the war in Ukraine. US Ambassador for Global Criminal Justice Beth Van Schaack announced the decision on Monday, 3/27/23, stating that "there are compelling arguments for why" the crime of aggression "must be prosecuted alongside" other crimes being investigated by the International Criminal Court (ICC). The creation of such a tribunal has been advocated for by Ukraine and other countries for several months, as existing bodies like the ICC do not have jurisdiction to prosecute the crime of aggression by Russia against Ukraine.
Ukrainian Ambassador Anton Korynevych has argued that existing mechanisms for prosecuting war crimes and crimes against humanity are insufficient for ensuring that the ones who make decisions in Moscow face punishment for their actions in Ukraine. He has also stated that "legally, currently, there is no international mechanism, which can investigate and prosecute the crime of aggression against Ukraine". Van Schaack believes that an internationalized court rooted in Ukraine's judicial system but also including international elements is the clearest path to establishing a new tribunal and achieving accountability.
Van Schaack has outlined a number of features that such a tribunal might have, including significant international elements in the form of substantive law, personnel, sources of information, and structural integrity. She also suggested that the tribunal could be located elsewhere in Europe at least initially, in order to lend gravitas to the initiative and enable international involvement through Eurojust, the European Union Agency for Criminal Justice Cooperation. The US is committed to working with Ukraine and other countries to staff and resource such a tribunal in a way that achieves comprehensive accountability for the international crimes being committed in Ukraine.
Separately, the International Criminal Court issued an arrest order for Russian President Vladimir Putin and Russian official Maria Lvova-Belova earlier this month for allegedly planning to relocate Ukrainian children to Russia.
Copyright 2023, IntegrityPress.org