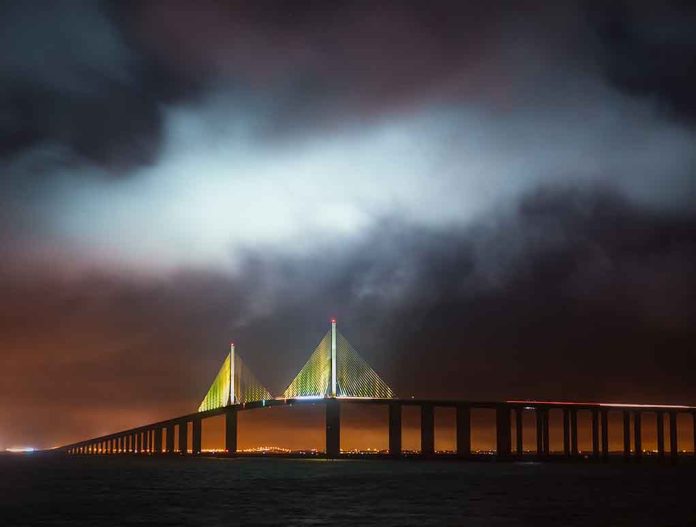 Operation Blue Tarp Rushes To Help Homeowners in Need
(IntegrityPress.org) – Hurricane Ian left a wake of destruction in its path, killing at least 74 people and costing home and business owners an estimated $63 billion. Rebuilding efforts will likely take some time. For now, residents can seek help in weatherproofing what remains. Operation Blue Roof's relief team is currently accepting applications from Florida residents whose homes sustained repairable damage in the storm.
The effort comes thanks to the US Army Corps of Engineers, who work hard to help people secure their houses with protective tarps. The free program is available to homeowners and renters of houses with standard shingle roofs. At least 50% of the framing must still be intact for the house to qualify. Crews can't work on roofs made of difficult-to-repair materials such as clay or asbestos tile. Renters must have permission from their landlords to remain on the property during repairs.
Operation #BlueRoof is currently active in Florida following Hurricane #Ian. Operation Blue Roof is a priority mission managed by the U.S. Army Corps of Engineers for @fema. (THREAD) pic.twitter.com/bT38vT3vKM

— USACE HQ (@USACEHQ) October 3, 2022
To begin the process, simply fill out an application. Once you qualify, a team will assess the damage and install a temporary roof. Residents with questions or who would like to apply with the help of an operator can call 888-766-3258.
Affected individuals can help by removing debris from their roofs and securing their pets. However, be advised that scammers might be soliciting assistance, so be wary of any unexpected calls and never give out personal information. Authorized Corps employees prominently display government badges and only call if they have trouble finding a location. Anyone who suspects a scammer has approached them should call FEMA's fraud hotline at 866-720-5721.
Copyright 2022, IntegrityPress.org