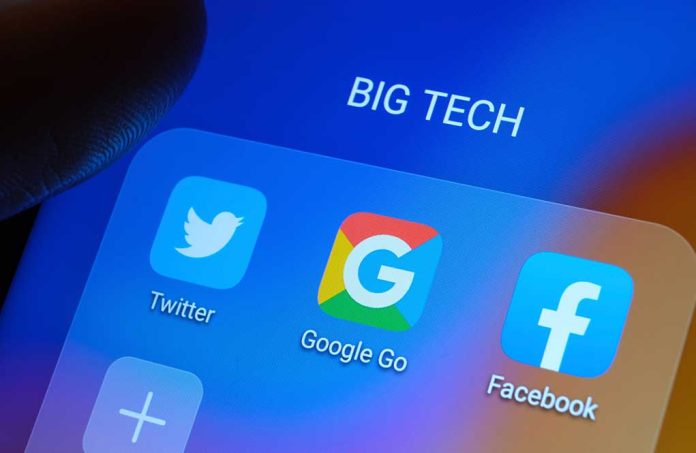 US House to Finally Take Action Against Big Tech and Chinese Influences
(IntegrityPress.org) – In recent years, American commentators have openly worried about the negative influences of Big Tech corporations and Chinese-backed entities on American society. Policymakers have debated about how best to approach these threats. Now, the House of Representatives has made a definitive step toward changing the state of play in this area.
Bipartisan Antitrust Bills Taking on China & Big Tech
A bipartisan group of lawmakers in the House has proposed three separate bills that would increase the power of federal and state authorities to investigate anticompetitive practices by tech firms and foreign companies. Rep. Ken Buck (R-CO) is a central participant in the effort.
The Foreign Merger Subsidy Disclosure Act targets efforts by foreign actors, particularly Chinese Communist Party (CCP) officials, to conceal their identities when executing company mergers in the US. It would update the requirements around the merger process, obliging companies to disclose any backing they've received from China or elsewhere. This proposal would also make life easier for federal investigative authorities.
The Merger Filing Fee Modernization Act would expand the Department of Justice (DOJ) and Federal Trade Commission (FTC) budgets for antitrust investigations. It would increase the filing fees large companies must pay when undertaking mergers but reduces these costs for smaller organizations. Analysts believe there's currently a chronic underfunding issue in this area, which has allowed Big Tech firms to engage in anticompetitive practices with little oversight.
The State Antitrust Enforcement Venue Act would prevent large companies from transferring antitrust lawsuits to more favorable jurisdictions. In the past, Big Tech firms preferred to try these actions in the Northern District of California.
Republican Concerns About Funding
Congressional insiders reportedly believe there's broad support for the package of bills on both sides of the political aisle. Still, some GOP lawmakers are reportedly concerned about the increased filing fees that would result from the passage of The Merger Filing Fee Modernization Act.
Rep. Jim Jordan (R-OH) is among the most vocal opponents of the legislation. In the tweet below, he outlines his suspicion that Biden administration officials would use the bill's expanded enforcement powers to go after Conservatives.
Do you think we should give the Biden DOJ and FTC more money?

Do you trust they won't use the money to target conservatives?

Do you think Joe Biden, Merrick Garland, and Lina Khan have your best interests at heart?

No, No, No.

— Rep. Jim Jordan (@Jim_Jordan) September 27, 2022
Rep. Buck, in response to concerns like these, stated that Congressional approval would remain a requirement to release funds to the FTC for given projects.
What do you think? Would these bills mark a step in the right direction if they pass into law?
Copyright 2022, IntegrityPress.org