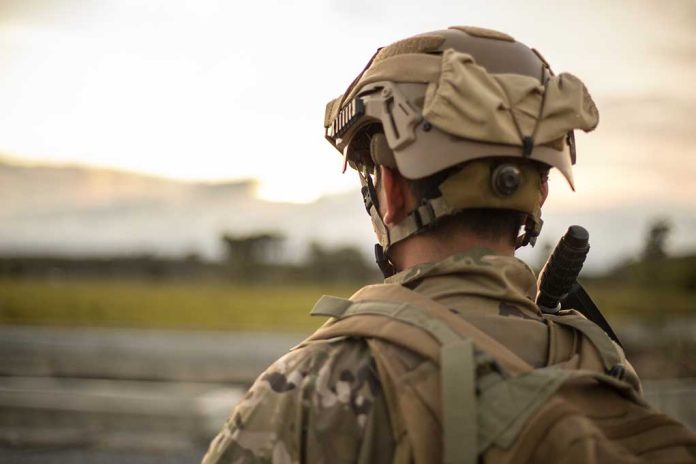 (IntegrityPress.org) – During a press conference at the Pentagon on Tuesday, July 18, LLoyd Austin, US Secretary of Defense, stated that a US service member was probably in the custody of North Korea after going across the border to North Korea at the DMZ.
Austin expressed concern for the wellbeing of the soldier and said that they were closely looking at the situation, as well as working to inform the soldier's family. The White House also confirmed that they were trying to hard to resolve the whole situation. The soldier has been identified as Private Second Class Travis King.
The United Nations Command initially reported on Tuesday that an US soldier/citizen had crossed the border at the area of Joint Security, near the village in the border zone where both North and South Koreans have guard posts.
According to the command, the man crossed into North Korea without authorization and is now in their custody. The US military in South Korea also confirmed that the man had willfully crossed the military demarcation line into North Korea without authorization. According to reports, the individual is a US Army private who was recently freed from a South Korean prison after being accused of assault and was being disciplined there.
Initially, the soldier was being transported to the airport for return to the US, but he was able to leave the airport and join a tour to the JSA, raising questions about how he managed to do so.
A US official noted that it is uncommon for active-duty service members to go on such tours. The UN command stated that they believed the soldier was currently in North Korean custody and were working with the NK government and soldiers regarding the incident.
As of now, there have been no immediate reports on the incident from North Korean state media.
This case is interesting in the sense that usually defection comes from the North, but not into the North. It remains to be seen what will end up happening to Private King.
Copyright 2023, IntegrityPress.org