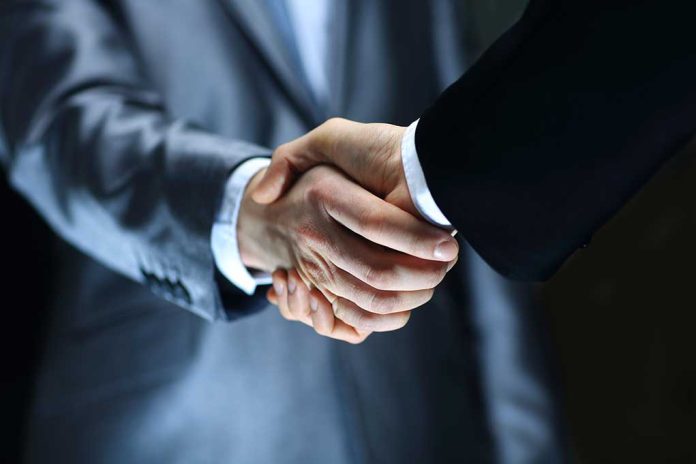 (IntegrityPress.org) – The US, Japan, and Australia are planning a joint naval exercise near the western Philippines this week in order to reinforce the South China Sea due to recent tensions, according to Filipino security officials. This exercise is a response to the recent shows of force by China.
Amid escalating tensions, the display of unity involves three aircraft and helicopter ships engaged in combined drills showing the strength of the countries involved. After the offshore maneuvers and training, top military officials from these nations will meet with their Filipino counterparts in Manila. 
The USS America, an aircraft carrier, will be deployed by the US and it will be accompanied by Japan's helicopter carrier JS Izumo, a powerful warship. It's also suggested that the Royal Australian Navy will contribute its helicopter carrier HMAS Canberra. This joint training, anticipated for several months, aligns with the nations' commitment to regional stability.
This collective response from the United States, Japan, and Australia stems from their support for the Philippines and concern over China's actions following a recent standoff. Earlier this month, six Chinese coast guard ships and two militia vessels reportedly blocked the navy-chartered civilian boats which were supposed to supply Philippine forces stationed at the Second Thomas Shoal. During this incident, one supply boat got hit by the strong water cannons of the Chinese coast guard, while the other managed to provide essential resources to the Filipino troops guarding the shoal.
China's coast guard confirmed the use of water cannons as a warning, arguing that the Philippine vessels ventured into their territorial part of the Second Thomas Shoal, without permission. 
The US has always reiterated its commitment to defend the Philippines and other allies in the region in the event of armed attacks against their public vessels and forces. Although the Philippines won't partake in this week's exercises due to logistical constraints, the nation is open to engaging in such drills in the future.
Copyright 2023, IntegrityPress.org