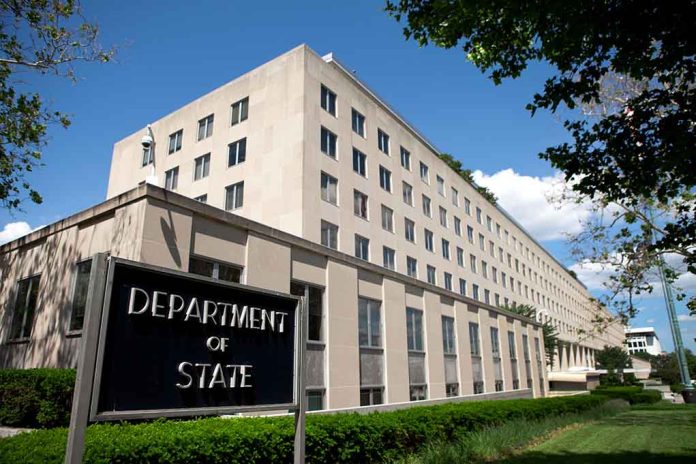 (IntegrityPress.org) – On Thursday, 3/2/23 in New Delhi, Sergey Lavrov, the Russian Foreign Minister, met with Anthony Blinken, the Secretary of State in the US. This is their first encounter since the conflict in Ukraine broke out more than a year ago. The brief contact took place during the Foreign Ministers meeting in G20 and comes at a time of heightened tensions between the US and Russia. Blinken raised three key issues during the meeting – the war in Ukraine, the New START Treaty, and Paul Whelan's wrongful detention.
The US Secretary of State urged Russia to end the war of "aggression" and to start to use dialogue and diplomacy so a chance for peace can be made. Blinken also urged Russia to resume its New START treaty participation, which establishes verifiable restrictions on the nuclear arsenals of Russia and the United States.
In December 2018, Russian authorities detained American citizen and former US Marine, Paul Whelan, alleging his involvement in an intelligence operation against the Russian Federation. US officials have denounced his trial as unfair. Paul Whelan's brother, David, expressed gratitude for the mentioning of his brother during the uncommon meeting between the secretary of state and foreign minister. Blinken also expressed concerns to Lavrov about Beijing's potential material support for Russia's conflict in Ukraine, stating that it would be a serious problem for the US-China relationship, and obviously for the already strained US-RU relations
However, the State Department official traveling with Blinken noted that there are not high expectations for the meeting to lead to a breakthrough on key issues of tension between the countries. The official implied that the conversation between Blinken and Lavrov will not change anything in the near future. Blinken and Lavrov last met in person in Geneva last January, just weeks before Russia invaded Ukraine. They had spoken with each other on several occasions in the past year.
Copyright 2023, IntegrityPress.org