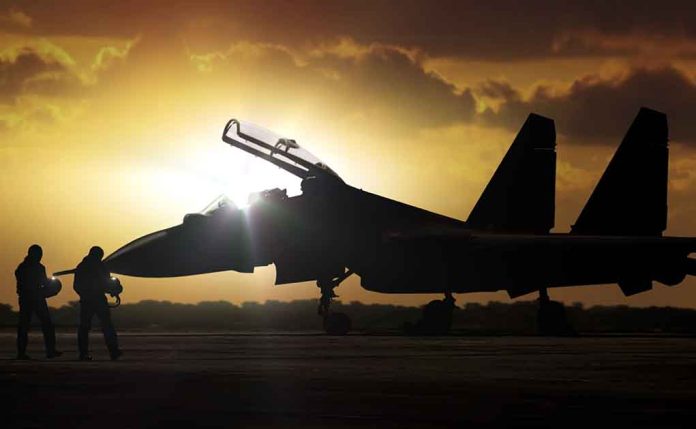 (IntegrityPress.org) – According to the Pentagon, the USA has strengthened its military presence in the Middle-East in response to attacks on US forces in Syria that were blamed on militias with ties to Iran. On 3/31/23, a couple of A-10 attack aircraft were deployed to the area earlier than scheduled due to the attacks, according to Phil Ventura, a Pentagon spokesman. A strike group was also instructed by the US to stay in the area to support US forces in the Mediterranean region- which includes the Middle East.
Ventura implied that the US is committed to working with a global coalition to fight ISIS in Syria and is ready to act in the event of a variety of scenarios there. Under US European Command, the George HW Bush Carrier Strike Group will remain in the Mediterranean Sea but may occasionally assist US forces in the Middle East. The strike group includes the nuclear aircraft carrier USS George HW Bush, the guided missile cruiser USS Leyte Gulf, the destroyer USS Delbert D. Black, and the support ship USNS Arctic.
Ventura emphasized that the US military is capable of rapidly repositioning forces across the globe- adding that all necessary measures would be taken to protect US forces. Although Iran and its friends in the region pose a threat to US troops in Syria- the Pentagon remains committed to the ongoing mission to defeat ISIS. Joint Chiefs Chair General Mark Milley said during a House Armed Services committee hearing that Iran is supporting terrorist forces and is creating chaos in the middle east.
Last week, a drone attacked a facility with US personnel near Hasakah in northeast Syria, killing a US contractor and wounding 5 US service members and another US contractor. The US attributed the attack to Iranian affiliated militias. In response, the US conducted airstrikes targeting Islamic Revolutionary Guard Corps facilities near Deir ez Zor, Syria, which killed 8 militants. Militant groups in Syria then attacked US troops stationed at Conoco and Green Village in northeast Syria in retaliation.
Copyright 2023, IntegrityPress.org