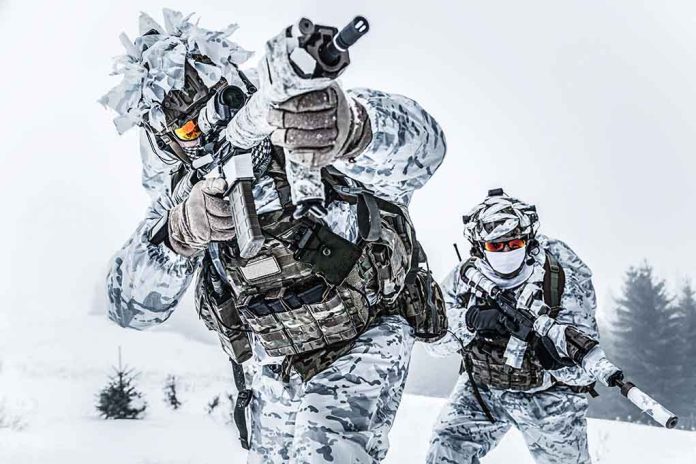 (IntegrityPress.org) – On Monday, 4/8/23, Vermont's Governor Phil Scott signed a bill making paramilitary training illegal in the state. Under the new law, it is unlawful to teach or instruct others on how to use or manufacture firearms or explosives, or to teach techniques that could result in injury or death, or if the activity is intended to be used in or in furtherance of a civil disorder. People are also prohibited from gathering for the purpose of learning such activities. Those who violate the law could face a maximum of five years in prison and a $50,000 fine. The attorney general or state's attorney can take immediate action to restrain the activity if it is in the interest of the public good.
The bill was introduced by Phil Baruth, the senate president Pro Tempore, in response to Slate Ridge, a West Pawlet makeshift training facility, a place that the state was unable to stop from enacting para-military activity. Following complaints from nearby residents about shooting, threats, and intimidation, the owner, Daniel Banyai, has been ordered to demolish all illegal constructions by the end of the summer. Lawful pursuits including self-defense, guns handling, hunting, target shooting, and firearms collecting are not covered by the new Vermont law, nor are legitimate law enforcement activities- or military science courses offered in educational institutions.
Oregon is also considering legislation that would create the country's most comprehensive law against paramilitary activity, given its high rate of extremist incidents in the past decade. Lawmakers in New Mexico have also put out a similar bill to curtail paramilitary patrols that have been set up recently to detain migrants at the Mexican border and during a demonstration against a statue of a Spanish conquistador. This sort of law is on a thin line regarding what is constitutionally legal, as militias are permitted as per certain clauses within the constitution itself. It remains to be seen if this sort of issue should be resolved on a state-by-state basis- or a federal level entirely.
Copyright 2023, IntegrityPress.org