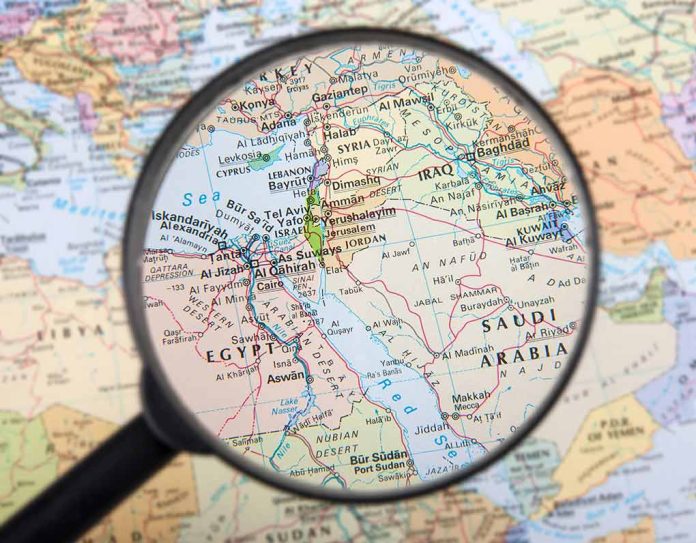 (IntegrityPress.org) – As per multiple reports from the last week, Iran and its affiliated groups have been smuggling weapons into Syria disguised within aid shipments sent by them after a deadly earthquake earlier this year devastated both Syria and Turkey. The report cited a classified US intelligence assessment, which was shared on the messaging app Discord. The weapons included small arms, ammunition, and drones, which were transported via convoys from Iraq. These convoys were organized by Iran-backed militias, including the Quds Force, which is responsible for the Islamic Revolutionary Guard Corps' overseas operations. More than 50,000 people were killed in the magnitude 7.8 earthquake, so a lot of foreign aid was given to both Syria and Turkey.
The US has strengthened its military presence in the Middle East following attacks on its troops in Syria by Iranian-affiliated militias. In response, the US conducted precision airstrikes on facilities associated with Iran's Islamic Revolutionary Guards Corps in March. According to the Pentagon document, an officer in the Quds Force instructed an Iraqi militia to hide weapons in aid meant for earthquake victims. Another Iranian officer had a list of a bunch of equipment, including vehicles-that crossed into Syria from Iraq- presumably to monitor the inspection of concealed weapons within the aid shipments.
Last month, a suspect was charged with leaking sensitive American government documents, including the classified US intelligence assessment regarding the smuggling of weapons, on the online messaging platform Discord. Multiple outlets highlight that Iran and its affiliated groups have continued to smuggle weapons and military hardware into Syria despite the ongoing conflict in the region. The US has been wary of Iran's growing influence in the Middle East- with tensions between the two countries escalating in recent years. Iran has also been making and selling drones to Russia for use in the ongoing conflict that's currently happening in Ukraine. Iran's capability to subtly undermine US interests here and there proves a dangerous precedent given the current political climates.
Copyright 2023, IntegrityPress.org