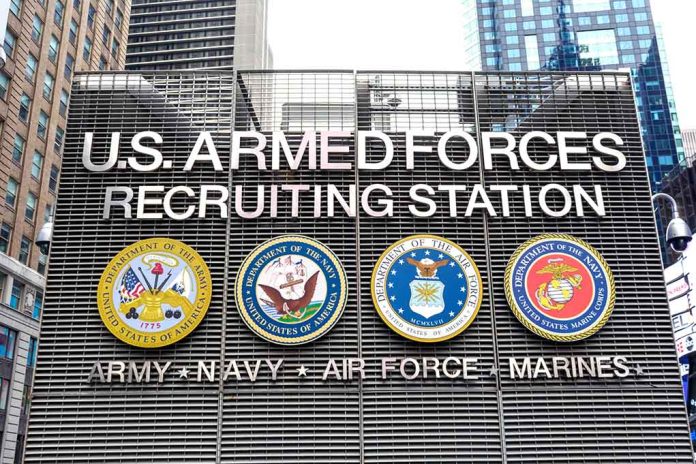 (IntegrityPress.org) – Service men and women in any branch of the U.S. military are required to carry out their duties in a politically nonpartisan manner no matter what their opinions may or may not be concerning their Commander-in-Chief. When their contracts expire, all bets are off and they're free to speak their minds.
In a Newsmax piece that was published on November 9, former soldier and ex-FBI agent Stewart Whitson gives readers his unfiltered opinion on what he says is the left's radical military agenda. The Army combat veteran says the Biden administration has sacrificed battlefield readiness in their efforts to appease the left.
The Middle East "is on fire," he says. Whitson opines that the military's existence is meant to deter wars in addition to fighting them when necessary, but he worries that President Biden may be about to sleepwalk the United States into a regional conflict. Four aircraft carrier naval flotillas and almost 20,000 troops have been deployed to the area in recent weeks.
Whitson, who is currently the Foundation for Government Accountability's Legal Director, says one of the most pressing national security concerns in his view is the implementation of mandatory equity training throughout the ranks of each service. Diversity, equity and inclusion initiatives, along with other leftist policies have eroded unit cohesion, he says.
Whitson says that in addition to having a destructive ideological effect on our nation's fighting forces, the policies hijack "precious training hours" that otherwise would've been allotted for combat instruction. He insists that because of that, the U.S. military is losing its edge over any number of overseas adversaries.
Whitson tells readers that the end result of the left's agenda can be seen in record low enlistment numbers and a nationwide lack of confidence in the military's capabilities. He further points out that the country's once-elite service academies will likely soon be forced to lower admissions standards to fulfill diversity quotas.
Copyright 2023, IntegrityPress.org