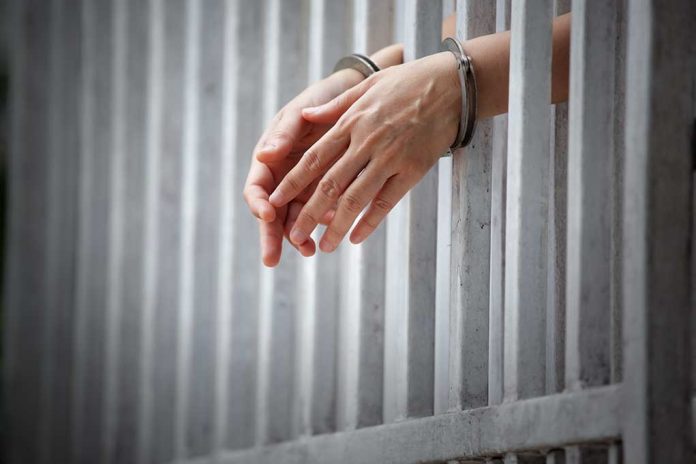 (IntegrityPress.org) – A woman in the state of Washington has been arrested for refusing to be treated for tuberculosis for over a year. It was announced on Thursday, 6/1/23, that the woman, whose identity was not disclosed, was taken to the Pierce County Jail. She will be placed in an isolation room for testing and treatment. The department expressed gratitude to the Pierce County Sheriff's Department and deputies for their involvement in the necessary intervention.
The health department hopes that the woman will choose to receive the life-saving treatment required to address her tuberculosis condition.
Several months ago, the department reported that the woman had been refusing the necessary medication and did not comply with isolation measures. They had been working with her family and community members for more than a year, attempting to persuade her to seek treatment. However, as a last resort- an arrest warrant was issued for her. Washington state law mandates that cases of active tuberculosis be reported to the local health department for monitoring by healthcare providers.
In Pierce County, the health department typically encounters around 20 active tuberculosis cases per year. They work with patients, their families, and communities to ensure proper treatment of the infections. Tuberculosis, which used to be extremely fatal, can now be treated with the antibiotic isoniazid. The medication must be taken daily for six to twelve months, depending on the severity of the disease. Failing to complete the treatment regimen can make the disease more difficult to cure.
While tuberculosis can be transmitted from person to person, it does not spread as easily as the COVID-19 virus. Contracting tuberculosis usually requires prolonged contact with an infectious individual in a confined space, according to local health officials. Due to the low tuberculosis rates in the United States, most people are not vaccinated against the disease.
The woman then failed to appear in court for May 19th, and the arrest warrant still stayed in effect obviously after the fact, since she was ultimately arrested.
Copyright 2023, IntegrityPress.org