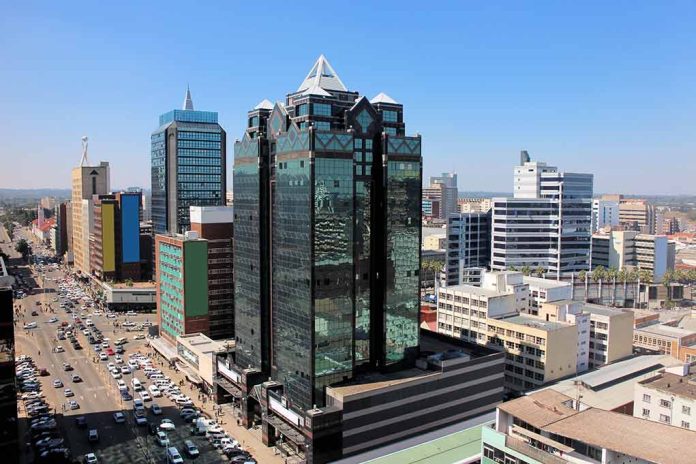 (IntegrityPress.org) – Emmerson Mnangagwa, the President of Zimbabwe, who recently reclaimed power following a disputed election, is facing accusations of creating a "dynastic" rule. He appointed his son to the role of deputy finance minister just a week after awarding his wife an honorary doctorate.
Mnangagwa unveiled his new cabinet, announcing that his younger son, David Kudakwashe Mnangagwa, would assume the role of second-in-command at the Treasury. He also appointed his nephew, Tongai, as the deputy minister in the tourism ministry.
David Kudakwashe Mnangagwa, aged 34, has no prior experience in government but is an actuary who previously served on a bank's board. He will serve as a deputy for Mhuli Ncube, who was appointed again after losing his seat in the recent polls.
These appointments have drawn sharp criticism from Zimbabweans and the opposition, who argue that Mnangagwa is attempting to establish a family dynasty after a contested election victory on August 23rd.
The opposition branded the election results as a "gigantic" fraud, a sentiment shared by the Southern African Development Community and EU observer missions who noted the elections did not meet international standards.
Fadzayi Mahere, an opposition MP, accused Mnangagwa of nepotism, stating that the cabinet appointments signal a disregard for reform and good governance.
Citizens Coalition for Change expressed concern over Mnangagwa's son's appointment, while journalist Hopewell Chin'ono remarked that former President Robert Mugabe would find the situation ironic.
Mnangagwa has also faced criticism for expanding the cabinet from 22 to 26 ministers. Analysts argue that this move is aimed at accommodating close family members and allies to strengthen his power during his second and final term.
Mnangagwa's decision to reappoint underperforming ministers like Kirsty Coventry, a former Olympic gold medalist, has also been met with widespread disapproval. Under Coventry's leadership, FIFA banned Zimbabwe, and the country's stadiums did not meet standards in the first place.
In response, President Mnangagwa suggested that those dissatisfied with his ministerial choices should appoint their own when they become president.
Copyright 2023, IntegrityPress.org