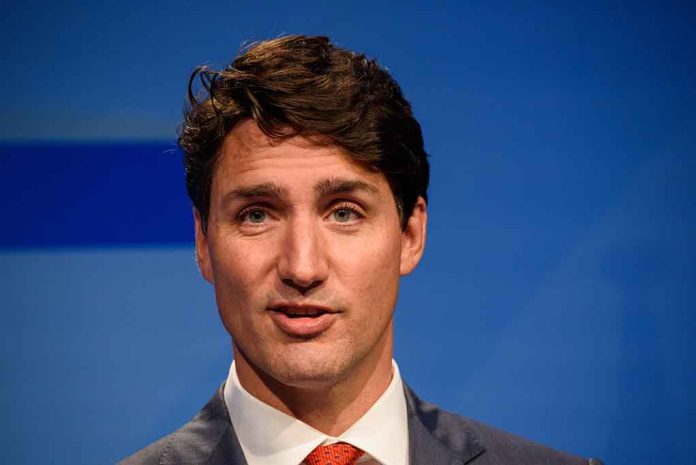 Xi, Trudeau Appear To Clash Over Media Leaks
(IntegrityPress.org) – The leaders of the G20 nations met for a summit on the Indonesian island of Bali earlier this month to discuss a range of global issues, particularly the broader economic and social implications of the Russian war in Ukraine. Media outlets have picked up on a tense exchange between Canadian Prime Minister Justin Trudeau and Chinese President Xi Jinping that was apparently related to media leaks from Canada's government.
Though the pair did not have an official bilateral meeting at the summit, they did have a brief one-to-one. During that interaction, which required President Xi to use a translator to communicate with Trudeau in English, the Chinese leader criticized the Canadian leader for allowing details of a previous conversation between them to leak to the media.
Trudeau responded by stressing the importance of "free and open and frank dialogue" in Canada and acknowledging "things we will disagree on."
Xi Jinping confronted PMJT at the end of the G20, upset that the details of their convo yesterday got out

"Everything we discussed has been leaked to the paper, that's not appropriate" said Xi

Trudeau pushed back saying "we believe in free and open and frank dialogue" pic.twitter.com/kZELNGDzLS

— Mackenzie Gray (@Gray_Mackenzie) November 16, 2022
Critics have noted this is a rare glimpse into Xi's personality as Chinese officials are usually careful to present a polished image of him to the public and the press.
This incident comes against the backdrop of growing skepticism of China in Canada. Canadian officials are reportedly concerned their Chinese counterparts orchestrated an interference campaign in Canada's 2019 election, and there have been concerns about China-backed individuals and groups operating in Canada recently as well.
Copyright 2022, IntegrityPress.org