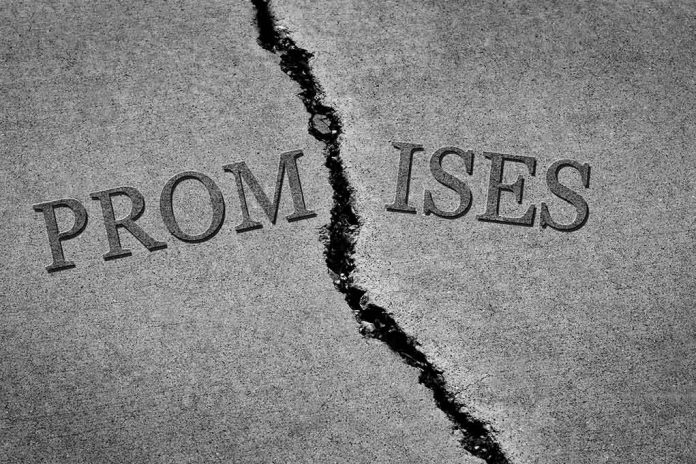 (IntegrityPress.org) – During a press conference held at the conclusion of the G7 summit, President Joe Biden said that Ukrainian President Volodymyr Zelensky personally assured him that the F-16 fighter jets approved by the United States would not be used within Russian territory.
Initially, Biden had reservations about authorizing the delivery of these military aircraft to Ukraine through European countries. Due to the advanced surveillance technology integrated into the F-16s, any third-party sale must receive approval from the United States.
But because of the pressure from European allies who seek for the war in Ukraine to finally end, Biden ultimately approved the transfer. Biden emphasized that Zelensky had provided a guarantee that the F-16s would not be employed to advance into Russian geographical territory. Instead, they would be used in areas of Ukraine where Russian troops are present.
President Volodymyr Zelenskiy has been persistently urging Western allies to supply fighter jets, a matter that was again discussed between UK Prime Minister Rishi Sunak and Zelenskiy at the G7 summit in Japan. Zelenskiy previously called for the inclusion of fighter jets in the list of military equipment provided by NATO allies. This request has been reiterated as Ukraine seeks not only to prevent further territorial encroachment by Russia- but also to initiate a long-awaited counteroffensive.
Russia has recently claimed to have fully captured the devastated eastern Ukrainian city of Bakhmut, marking the end of the 15-month war's longest and bloodiest battle. The assault on the city, which was already heavily damaged, was led by troops from the Wagner Group of mercenaries. Russian President Vladimir Putin praised the troops for capturing the city and announced that those who had shown exceptional valor would receive awards- according to domestic Russian news agencies. Moscow has consistently asserted that seizing Bakhmut would give them leeway for advancing further into the Eastern Ukraine, which Putin says has been annexed into the Russian Federation.
Copyright 2023, IntegrityPress.org