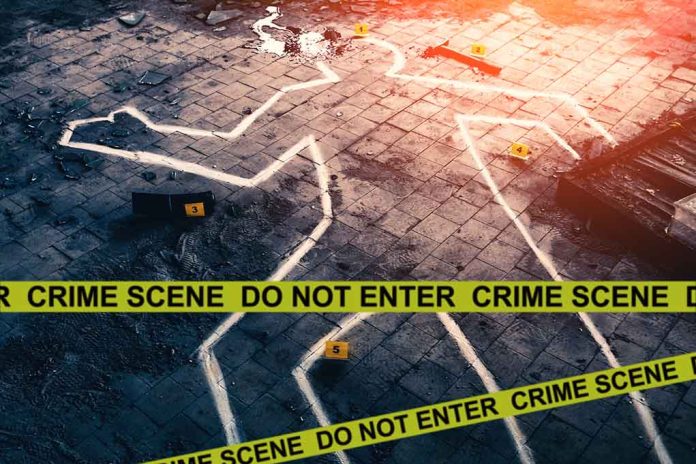 (IntegrityPress.org) – A sinister event unfolded in Florida on Thursday, as a man with an extensive criminal background deliberately drove his vehicle into two sheriff's deputies, causing severe injuries. The act was a cold-blooded attack with the intent to kill officers of the law, according to local authorities.
One of the deputies, caught in this unanticipated assault, is now facing the possibility of a leg amputation due to the extent of his injuries, shared Hillsborough Sheriff Chad Chronister in a press briefing at the crime scene. "Our deputies were caught off guard, their lives forever altered by this incident," he remarked.
The incident unfolded when Hillsborough County deputies responded to a distress call from a woman fearful of her adult son's erratic and violent behavior. The suspect, identified as 28-year-old Ralph Bouzy, was found sitting in a running car outside his home in the Heather Lakes area of Brandon, a suburb of Tampa. However, as deputies approached, Bouzy fled the scene.
The situation took a turn for the worse when Bouzy returned at high speed, ramming into the deputies and trapping them against a patrol vehicle. The impact resulted in severe leg injuries for both officers, though thankfully, their lives were spared.
Footage released by the sheriff's department paints a chilling picture of the event: Bouzy's car racing down a residential street toward the unsuspecting deputies. Despite attempts to evade the oncoming vehicle, the deputies were struck. Post-collision, Bouzy nonchalantly exited his wrecked car and began walking towards his house, ignoring the deputies' commands and the Tasers aimed at him. Moments later, he was tasered and subsequently apprehended.
Sheriff Chronister described the incident as nothing short of an ambush. "He weaponized his car, giving our deputies no chance of evasion," he stated.
The victims of this harrowing incident were identified as 39-year-old Cpl. Carlos Brito and Deputy Manny Santos, aged 31. Brito's femur bone was found lodged between the vehicles, putting his leg at risk of amputation. Santos suffered a bilateral leg break. Both deputies were rushed to Tampa General Hospital, with Brito undergoing immediate surgery.
Sheriff Chronister reflected on the magnitude of the deputies' suffering. "One can only imagine the unbearable pain they endured," he concluded.
Copyright 2023, IntegrityPress.org