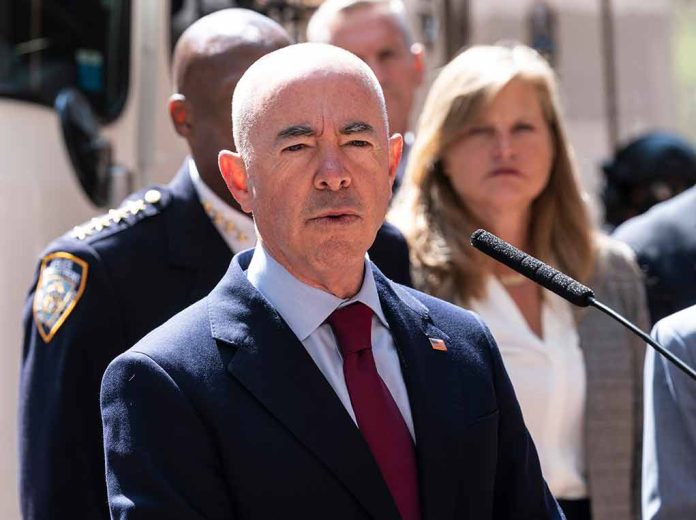 (IntegrityPress.org) – The Hamas-led attacks of October 7 appear to have caused even the legacy media to begin questioning the efficacy of the Biden administration's immigration policy as it pertains to national security concerns caused by America's apparently wide-open southern border.
FBI Director Christopher Wray has already warned of a heightened risk for potential acts of terror and legislators now want to know what the nation's Homeland Security Secretary has to offer to the conversation. Unless they happen to be manipulated by bureaucrats, numbers don't tend to lie.
Numbers are exactly what Senator Josh Hawley is demanding from Alejandro Majorkas. Not long after the carnage unfolded in Israel, the lawmaker from Missouri sent the DHS official a letter demanding to know "how many" so called "special interest aliens" his agency has allowed into the United States since 2021.
The letter also asks Majorkas if the DHS is actively cooperating with the FBI on matters of immigration and terrorism and further demands to know what post-October 7 steps the secretary has taken to heighten border security. Hawley began his communique by saying "I write with" urgency concerning "the uptick in" possible "terrorist-linked illegal" migrants being "encountered" by law enforcement "at the" U.S.-Mexico "border."
Hawley briefly references the attacks in Israel and says "it is imperative" for Majorkas to address the border issue immediately so that "the safety of" the nation is not in question. The senator then cites an instance that had taken place in Texas only a few days prior during which several "Iranians were apprehended" by Border Patrol agents.
Hawley's example was only one of hundreds – and possibly thousands – of similar known and reported-on encounters. According to Customs and Border Protection data, tens of thousands of "special interest" illegal aliens have been detained by agents at the southern border since 2021. Since the beginning of October, agents have encountered dozens of nationals from places like Iran, Syria and Lebanon.
Copyright 2023, IntegrityPress.org