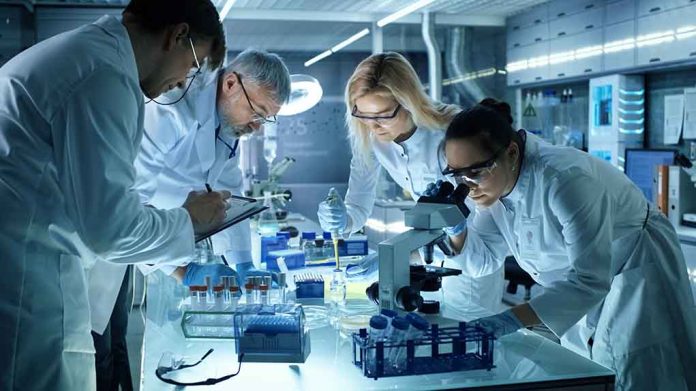 (IntegrityPress.org) – "Earth-shattering" is how one doctor has described the results they're seeing from a new drug that recently became available for those afflicted by lung cancer. Dr. Faiz Bhora, a thoracic surgeon at New Jersey's Hackensack Meridian Health, wasn't just indirectly citing peer-reviewed statistics when he used the term.
The medical professional told Fox News that he has already personally prescribed the pill a number of times and seen its overall efficacy. Tagrisso, the brand name under which Osimertinib is sold, is available largely for pre-stage IV lung cancer patients and is said to cut the chances of malignancy recurring by almost 75%.
Data from the New England Journal of Medicine also showed that the mortality rate for those on the medication was slashed by as much as 51%. Bhora explained that prior to the drug's availability, oncologists were pleased with and could only expect survival rates of between 5% and 10%.
For the time being, Tagrisso's use is limited mostly to patients with a particular genetic mutation that have previously undergone surgery to have any cancerous tumors removed. The mutation, which is known as EGFRm, does not appear to be isolated to only a select few individuals.
According to Bhora, about one-quarter of lung cancer diagnoses have their genesis in the genetic irregularity. The doctor said that stage IV patients who have not had tumor removal surgery are also eligible candidates for the drug so long as they carry the mutation.
Bhora told Fox that we live in an "era of personalized" therapies. The doctor explained that what used to be considered a death sentence can now often be turned into a manageable chronic illness and sometimes a cure altogether.
The American Cancer Society says they expect to see about 238,000 new lung cancer cases in the nation by the end of 2023. Around 53% of that total, or 127,000 people, are anticipated to die from the disease.
Copyright 2023, IntegrityPress.org