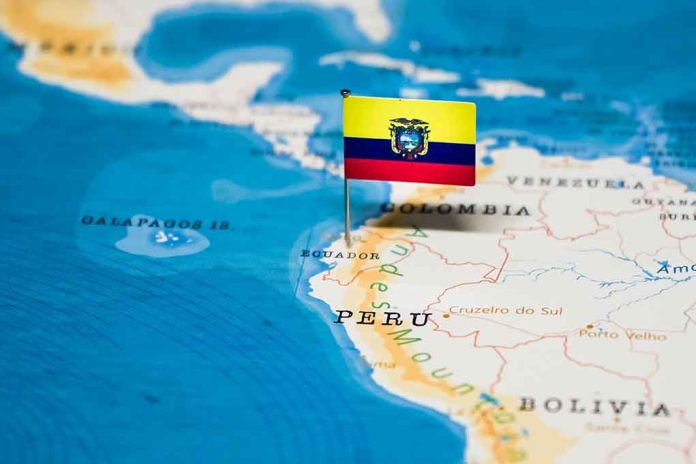 (IntegrityPress.org) – Peruvian authorities have conducted a successful rescue operation, saving over 40 Malaysians who fell prey to a human trafficking network engaged in phone fraud.
These victims had been coerced into participating in the notorious "Macau scam." Under this scheme, they were tasked with making fraudulent calls to companies in Malaysia and Taiwan, impersonating banks, police officers, or justice officials to extort money.
The foreign ministry of Malaysia disclosed that Peruvian law enforcement discovered these Malaysians during a raid on a residence in La Molina, a district in the capital city of Lima on October 7. They also reported that Malaysian embassy representatives visited them and confirmed their well-being.
Both activists and government officials have reported that numerous Malaysians have been enticed by seemingly attractive job offers in various Southeast Asian countries, including Myanmar, Thailand, Cambodia, and Laos. Tragically, these individuals often find themselves ensnared in schemes involving online fraud through means such as internet-based romance scams and cryptocurrency fraud.
The victims had entered Peru in September, initially drawn in by social media platforms with the allure of employment in the capital's casinos. They recounted their harrowing journey, revealing that they were taken from Malaysia to Amsterdam, the Netherlands, and ultimately to Peru. Once there, members of the Taiwanese criminal organization known as "Red Dragon" confiscated their passports and severed their ties with family and friends, rendering them isolated.
The prompt response from law enforcement became possible when two courageous women managed to escape and subsequently alerted authorities. The operation led to the seizure of over $10,000, numerous mobile phones, and multiple bank cards from the location where the victims were held captive.
As part of this operation, they apprehended 6 Taiwanese and 2 Peruvian people. The statement from the ministry also indicated that the victims have undergone investigative procedures and will soon be repatriated to Malaysia.
Copyright 2023, IntegrityPress.org