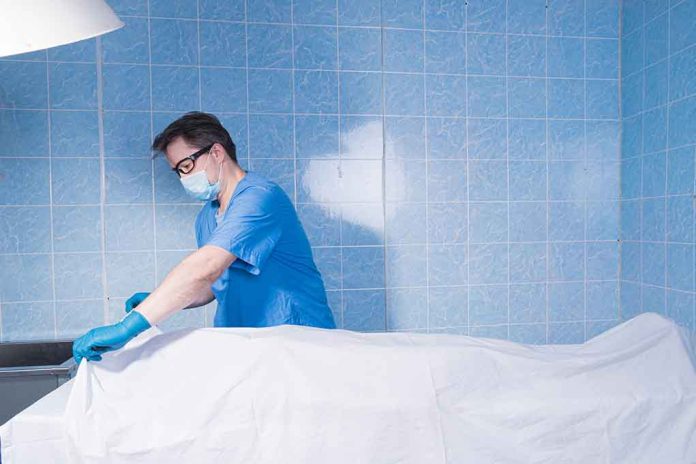 (IntegrityPress.org) – In developments that most would probably agree are likely to spark conspiracy theories, a former doctor who was awaiting trial for allegedly abusing and assaulting scores of female patients has been found dead. George Tyndall, 76, was employed as the campus gynecologist at the University of Southern California for nearly three decades.
Tyndall's body was reportedly discovered at his Los Angeles home by a concerned friend who took it upon themselves to check in with the aging doctor after he stopped responding to her phone calls. Leonard Levine, the former gynecologist's lawyer, said his client's death was not the result of "suicide," nor was there any "evidence" that showed his passing was the result "of foul play."
Levine further added that Tyndall had consistently "maintained his innocence" in the face of the accusations that were leveled against him. The former doctor was facing 27 counts of carnal misconduct from his time at USC, with the specific allegations against him spanning a seven year period that began in 2009.
When the case against him was first filed in 2019, prosecutors charged him with some 35 felony counts, though a small handful were later dropped. Tyndall entered a plea of not guilty and posted bond. The ex-doctor was awaiting trial, though a specific date had not yet been set.
Among his 27 remaining charges were almost 20 counts of penetrating someone who was unconscious and nine counts of fraudulent carnal battery. At least 16 ex-patients went on record with prosecutors in his case, but previous reports have suggested that his alleged nefarious activities with females under his care were far more extensive than his current case numbers suggested.
One report showed that allegations against the doctor stretched as far back as the 1990s. Following an accusation of rape, USC reportedly allowed Tyndall to resign in 2017 with substantial payout. They later paid over $1.1 billion in settlement claims to his victims.
Copyright 2023, IntegrityPress.org