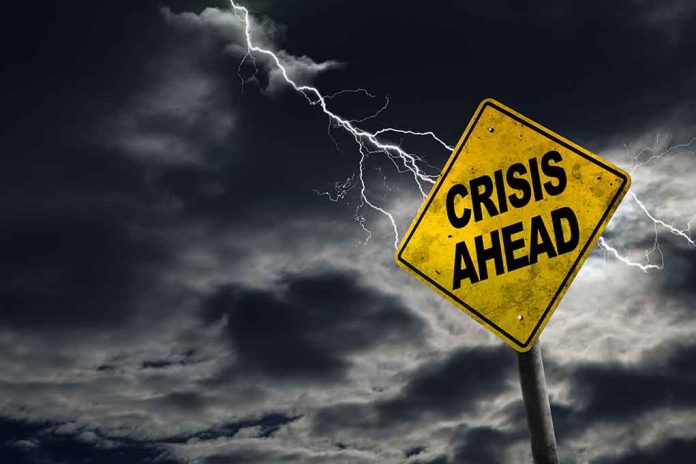 (IntegrityPress.org) – The top military leader of NATO has warned about diminishing ammunition reserves in Europe, as significant quantities of military aid continue to be dispatched to Ukraine in its defense against the Russian invasion.
Admiral Rob Bauer, Chair of the NATO Military Committee, emphasized the need for Europe to accelerate ammunition production as the conflict enters its 20th month.
While acknowledging the provision of weapons systems and ammunition to Ukraine, Admiral Bauer highlighted that these supplies are not coming from fully stocked warehouses but from those that are either half full or less. This situation underscores the urgency for European industry to intensify production efforts if they want to continue support. Political leaders are urged to take prompt action to support these efforts, recognizing that it involves both financial backing and actions within nations to enhance military readiness and capabilities.
The NATO official pointed out that the defense budgets of nations increased in the seven years preceding the war. However, the production capacity of the defense industry did not keep pace, leading to elevated prices even before the conflict began.
The European Union, United Kingdom, and United States have all revealed plans to bolster weapons production. The EU, for instance, has allocated $2.2 billion for the joint procurement and delivery of up to an additional 1 million rounds of artillery ammunition to Ukraine by early 2024. An additional $550 million has been earmarked to urgently enhance the EU's defense industry capacities in ammunition production.
It is noteworthy that the United States has provided an estimated $50 billion in military aid to Ukraine since the Russian invasion in February 2022, and the EU and the UK have contributed almost $30 billion, according to the Kiel Institute for the World Economy.
According to the former EU defense adviser Simona Soare, simultaneously replenishing ammunition stocks while supplying Ukraine necessitates unambiguous signals from Western political leaders. Soare stressed that the budgetary and procurement efforts made by individual and collective allies have not kept pace with the level of demand. Clear demand signals from political and military leadership are needed to engage industry collectively in a sustained, potentially longer-term effort.
Copyright 2023, IntegrityPress.org