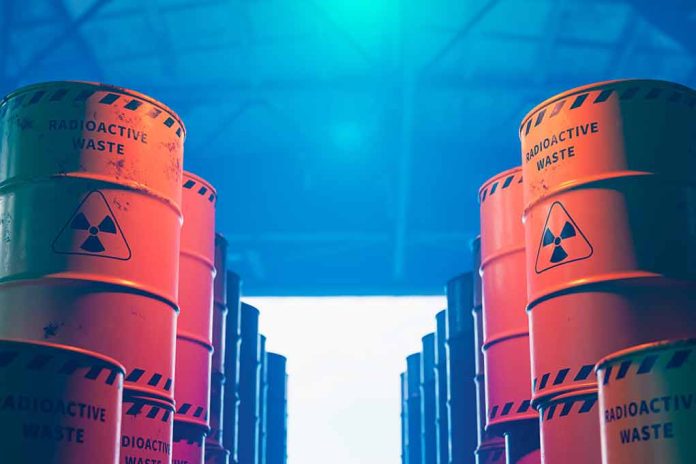 (IntegrityPress.org) – After a successful first dumping, the Fukushima nuclear power plant in Japan has begun a second phase of releasing treated radioactive wastewater into the ocean. Tokyo Electric Power Company Holdings, the entity managing the plant, has revealed that their personnel have activated pumps to mix the treated water with substantial quantities of seawater. This diluted mixture is gradually being introduced into the ocean via an underwater tunnel for offshore disposal.
The first discharge of wastewater was initiated on August 24 and concluded on September 11. During this phase, TEPCO discharged nearly 8,000 tons of treated water from 10 storage tanks. For the second discharge, TEPCO has planned to release the same amount of treated water into the Pacific Ocean, which will take about 2 and a half weeks.
It is asserted that the water undergoes treatment to reduce the levels of radioactive materials to meet safety standards. Following this treatment, the water is substantially diluted with seawater, rendering it much safer than the established international norms.
The release of this wastewater, expected to persist for numerous years, has encountered fierce opposition from fishing associations and neighboring nations. Among them is South Korea, where hundreds have actively protested it. China has taken stringent measures by imposing a comprehensive ban on the importation of Japanese seafood, causing significant repercussions for Japanese seafood producers and exporters.
In response to the challenges posed by China's seafood ban and an oversupply within the domestic market causing price declines, Japan's government has initiated a relief fund. This fund aims to explore new markets and mitigate the repercussions of the seafood ban by executing temporary purchases, freezing products, and promoting domestic seafood sales.
The International Atomic Energy Agency has assessed the safety associated with the release of the waste water. It has concluded that, if executed as planned, the release would have a minimal impact on the environment and life both in the ocean and out.
Copyright 2023, IntegrityPress.org