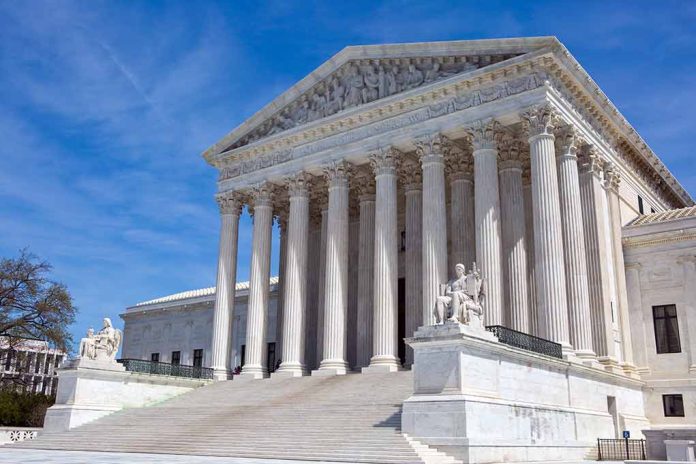 (IntegrityPress.org) – On October 2, the nation's highest court sent John Anthony Castro packing and refused to hear his argument that former President Donald Trump should be disqualified from appearing on ballots in New Hampshire in 2024 based on restrictions contained in the Fourteenth Amendment.
In addition to his Supreme Court rejection, the Texas attorney and presidential candidate is also responsible for another 16 related cases throughout the country. Castro, who happens to be a registered Republican, has insisted with many on the left that Trump's inclusion in the 2024 election is legally prohibited because of his alleged participation in an insurrection.
The lawyer's appeal to the nine justices was not limited to Trump's alleged rebellious activities. He further appeared to assert that Trump's participation in the upcoming election would damage him both professionally and politically. Because both men are Republican candidates, Castro argued that the former President's placement on ballots would limit his ability to fundraise and solicit donations.
Federal Election Commission records show that aside from what appears to be his own personal campaign donation of $20 million to himself, the Texas lawyer has failed to raise any money. While many may view Castro's actions as theatrics or political theater, he is not alone in his Fourteenth Amendment arguments against the former President.
Leftist activist groups, who in some instances appear to have more foresight than Castro, have pursued a number of similar cases throughout the country. No matter their location, all have the same stated goal of keeping Trump off their respective state ballots and all are using the Fourteenth Amendment as their framework.
One such organization has precedence in its favor. Citizens for Responsibility and Ethics are behind a September filing in Colorado seeking to keep Trump off the ballot. CREW successfully used the Fourteenth Amendment in a previous Jan. 6 case in which a New Mexico county commissioner was removed from office and barred from running again.
Copyright 2023, IntegrityPress.org