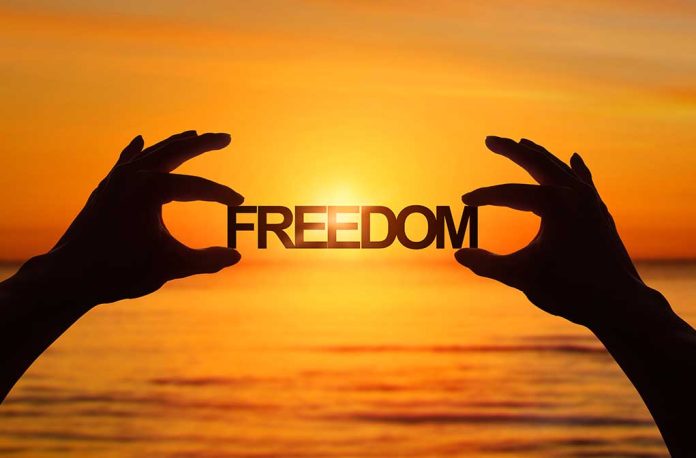 (IntegrityPress.org) – Though no one appears to be saying it at the moment, many are likely thinking that U.S. Army Private Travis King is lucky to not be in the same state as Otto Warmbier. US college student Warmbier died following his release from a North Korean prison in wich he was serving a hard-labor sentence.
King, the low-ranking soldier, was returned to American authorities on September 27 after an apparent defection attempt into North Korea in mid-July.
Pyongyang handed the private over to U.S. officials in China and he was on a plane back to Texas shortly thereafter. His flight touched down in San Antonio the next day. An official in the Biden administration said the soldier appeared healthy, though he will reportedly be spending time in an Army medical facility where he will receive "post-isolation" therapy.
It is not fully known what King was expecting from his hosts when he sprinted across the demilitarized zone, but there are reports that suggest he was distressed by recent happenings in his life. Prior to his gamble in the DPRK, the 23-year-old was one of about 40,000 American troops stationed in South Korea.
King's status as a U.S. soldier did not help him escape South Korean justice. According to previous reports, he spent around 60 days in a non-military jail after allegedly assaulting one or more locals. His release from that instance of custody was only days before his attempted excursion into North Korea.
The Army's investigation of the assault reportedly uncovered statements made by King in which he said he planned to "seek refuge" in the neighboring communist state. Officials said he conveyed an attitude of disillusionment towards "American society" because of the alleged "racial discrimination" he was subjected to in the service.
A short time later, authorities say King went to the DMZ as part of a tour group. Once there, he quickly ran across. For reasons unknown, North Korea chose to expel him after about two months. American officials said that "no concessions" were made in his case.
Copyright 2023, IntegrityPress.org