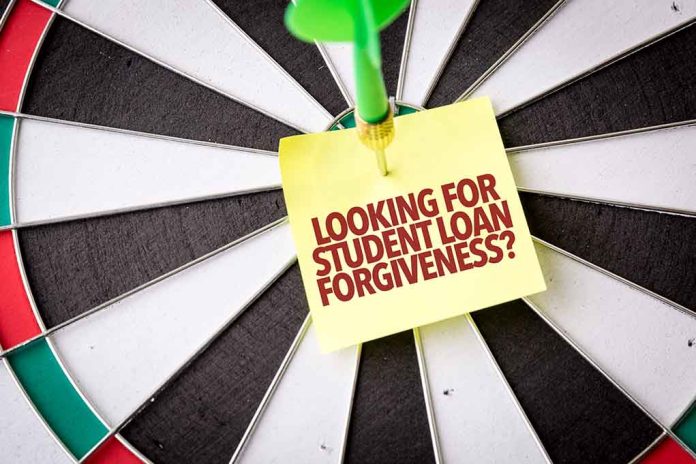 (IntegrityPress.org) – Despite owning a mansion that's worth some $3 million, former Florida Rep. Debbie Mucarsel-Powell appears to believe that she deserves to have her student loan debt canceled. The Democrat once served a single term in the U.S. House of Representatives and she is currently on the campaign trail looking to unseat Republican Senator Rick Scott, a well-known incumbent.
The proponent of student debt forgiveness took to her Twitter account in 2019 and said that both she and her husband were "still paying" on their combined "student loans" and that the country "must tackle" the issue and "make education" more "affordable." Powell's social media post came a full decade after she purchased a $1.15 million mansion in the city of Pinecrest with her spouse, Robert Powell.
The 4,600 square-foot residence has five bathrooms and six bedrooms. Its current value sits at over $3 million. Before one stops to wonder if Powell's plea for loan forgiveness was related to medical school bills in the hundreds of thousands of dollars, be aware that it was not. A financial disclosure filled out by the former Sunshine State legislator in 2021 revealed that she may owe as little as $15,001.
According to the filing, the higher possible end of her obligation to bankers does not extend beyond $50,000. Her husband owes as much as $100,000, but the lower end of his potential obligation is not provided. Outside of their student debt totals, the couple seems to be impressively wealthy when compared to their average constituent.
The former lawmaker co-sponsored legislation in 2019 that aimed to see interest canceled on certain federal education loans. When referencing her No Student Loan Interest Act, Powell compared the educational "debt issue" to controversies in the "healthcare" industry "where the" borrower "loses" at the expense of "financial institutions.
According to a 2018 article, her husband earned just shy of $700,000 in two years.
Copyright 2023, IntegrityPress.org