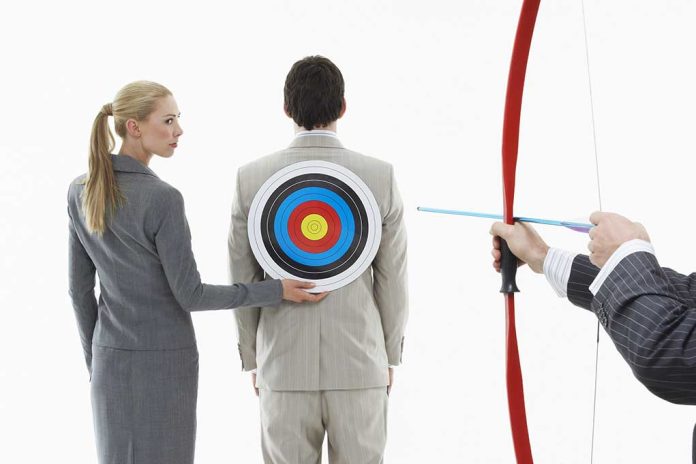 (IntegrityPress.org) – The former director of both the Central Intelligence and National Security Agencies, who many might say is best known for once referring to "today's Republicans" as "dangerous" and "contemptible," has made remarks against Alabama Senator Tommy Tuberville that some are interpreting as a threat to his life.
In response to General Michael Hayden's October 9 Twitter comments, Tuberville contacted Capitol Police and reported what he said was an "assassination" threat that was "politically motivated." The legislator released an extended statement on the incident and uploaded it to his own Twitter account.
Tuberville's apparent fury was sparked when Hayden replied to a post about the senator that showed a headshot of the lawmaker and asked if it would be prudent for him to "be removed from" an unnamed "committee." The post's seemingly liberal author was a self-described "social media influencer" by the name of Nathalie Jacoby.
Rather than answer if he felt that Tuberville should or should not be removed from the committee in question, Hayden replied to Jacoby with a question. "How about," the ex-general said, "the human race?" His reply quickly gained traction. Outraged conservatives, including Tuberville, took the former intelligence official to task.
Instead of retracting his comments or offering a concession or apology, Hayden stood fast. In a follow-up tweet, he said he had awoken the morning after his initial words and found himself "surprised to" learn that large numbers "of MAGAnuts had" gone crazy "over" his "suggestion that" the senator should "not be considered" human. "I stand by" my "view," Hayden added.
The majority of responses to the former general's words were overwhelmingly critical. Though he did not give specifics on why he used such harsh language against Tuberville, most reports are suggesting that it was because of the Alabaman's stance on the Pentagon's abortion rules.
The Defense Department currently allows troops to take time off to undergo terminations and reimburses them for procedure-related travel expenses.
Copyright 2023, IntegrityPress.org